Some people want plants and sunlight, yet others want a 'strictly chill' zone to unwind in the middle of a workday. Regardless of the demand, there's no denying that a good office space is one that makes employees happy and productive.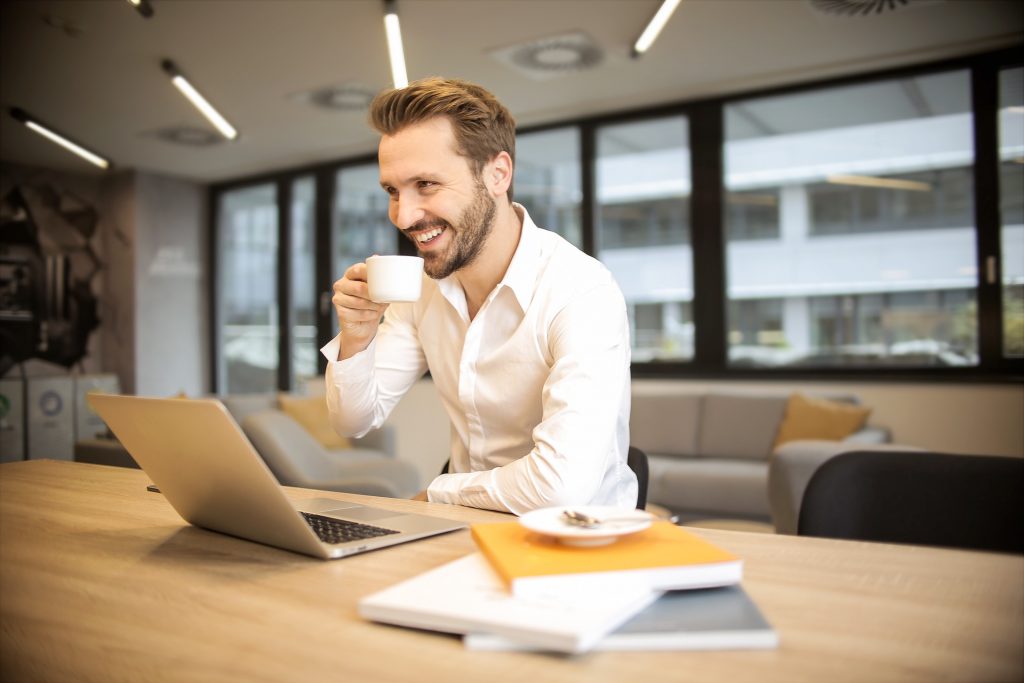 There is growing evidence that employees need to be happy in order to influence ideas, design and office worker productivity to a great extent. A happy employee-only benefits the overall growth of the company in terms of revenue and market. The environment your office inculcates acts as a significant influence on maximizing the relationship between office design and productivity since an employee spends at least 9 hours in the office. Hence, it is of utmost importance that office layout design and factors affecting working environment are healthy and relaxing. The objective is to create a space to strategically optimize an organization's most significant investment– that is, their people.
If an office design is stimulating in nature, it will be a better environment for employees to create with a better potential for growth. It also leads to more workforce. Considering that only 13 percent of the workforce today is highly engaged and highly satisfied with their workplace, increasing this percentage is significantly important for workforce retention. But what makes for a good office space? Let us consider a few of the factors.
Variety of Space
When considering spacing, you should look at your business and what it offers. See whether you need more space to fit in a larger group of people, or whether the ideal office space for start-ups to you means having recreational areas, or you just need storage, rent out spaces to meet your business needs.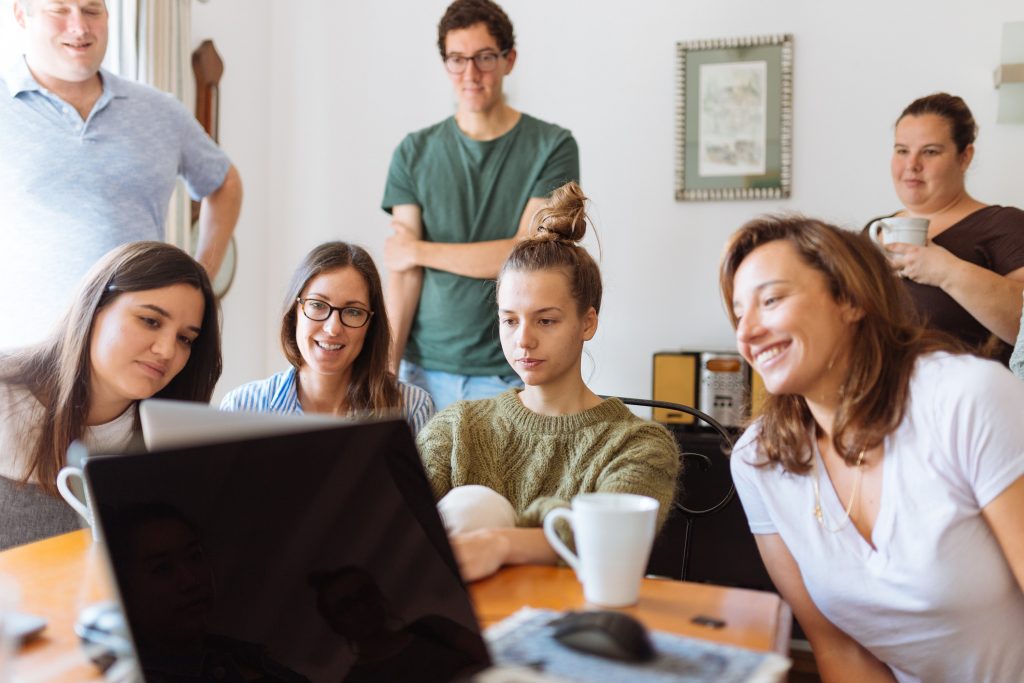 Make your rooms well-connected for engagement and creative discussions. Transform common areas so that it can be utilised for multiple purposes such as informal team meetings or brainstorming sessions converting spaces to make them collaborative.
Also, looking after your employees and their needs should be given precedence. Therefore, your checklist should contain a fully stocked kitchen, a recreation room to refresh, a lounge area to hold interactions or an outdoor seating for seamless transition into a technology-free space. Building any of these facilities supports and creates a healthy working environment which in turn, boosts productivity and augments ideas. At the same time, individual spaces for respite are necessary for quiet reflections. This promotes flexibility and personal space for developments.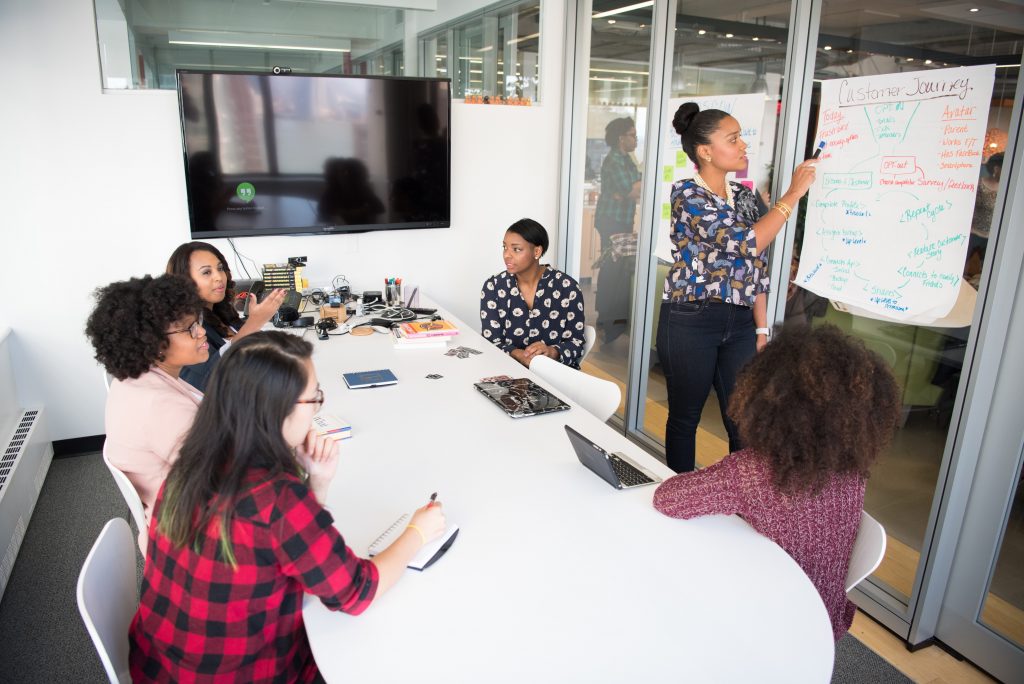 Use the area wisely to help encourage movement as well. Your employees' well-being is essential, which cannot be fulfilled if they are stuck to their chairs all day long; therefore, plan spaces smartly. To ensure movement, fix areas of necessity such as meeting rooms at a distance and if feasible include a gym or any indoor sport space into your office layout design. Surveys can be planned with your team before implementing changes and can be reviewed.
Light and Ventilation
An adequate amount of lighting proves to be quite the stressbuster and increases efficiency when working, thanks to the release of endorphins in the body. Dimly lit rooms cause an endless number of problems, ranging from eye strain and headaches to even drowsiness. The last thing any company needs is demotivated employees! Natural lighting, on the other hand, has a substantial effect on a human mind and body– only 13 minutes of daily exposure to sunlight in the mornings is known to have antidepressant effects on employees. This is, again, linked to higher energy levels which lead to efficiency at work.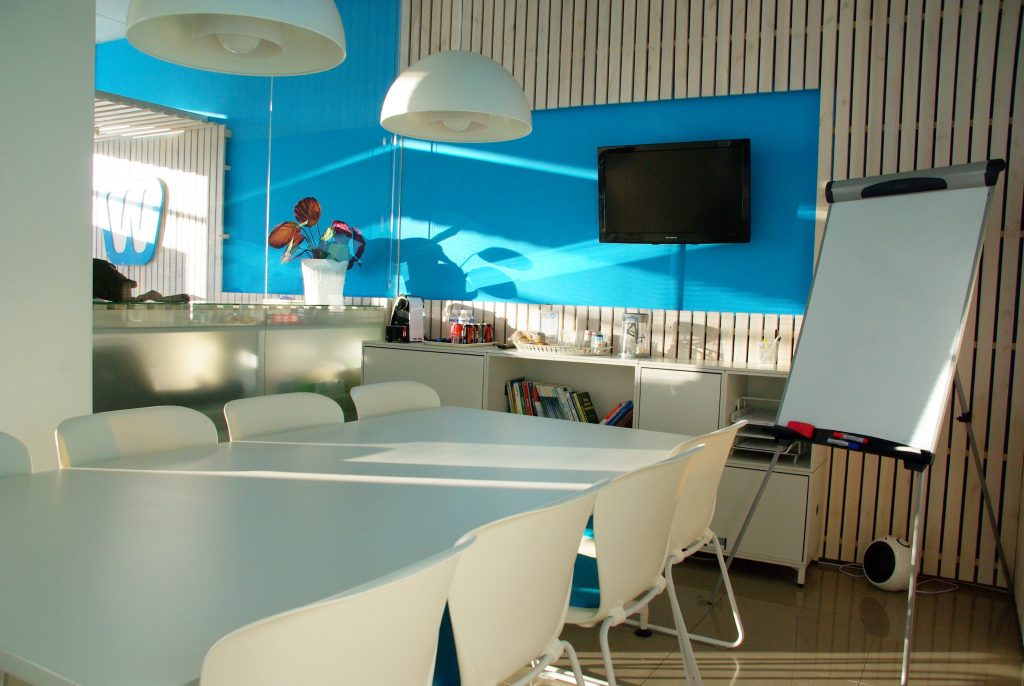 On the economic front, naturally well-lit rooms help conserve energy and electrical expenses. Research by UK's Staples shows that 80% of workers value lighting while 40% consider their office lighting to be highly uncomfortable. Therefore, it is essential to adopt sensible lighting systems with enough natural lighting to a well-lit, conducive work environment.
If you've ever been disenchanted by stuffy rooms and continuous air conditioning, you're not alone. Studies have shown that a poor indoor climate can bring down employee productivity by a whopping 15%. A passive cooling system, created with cross-ventilated rooms and natural elements such as indoor plants, can increase human performance. It is also beneficial in case your business wants to incline towards sustainability and helps avoid energy-consuming air conditioning.
Ergonomics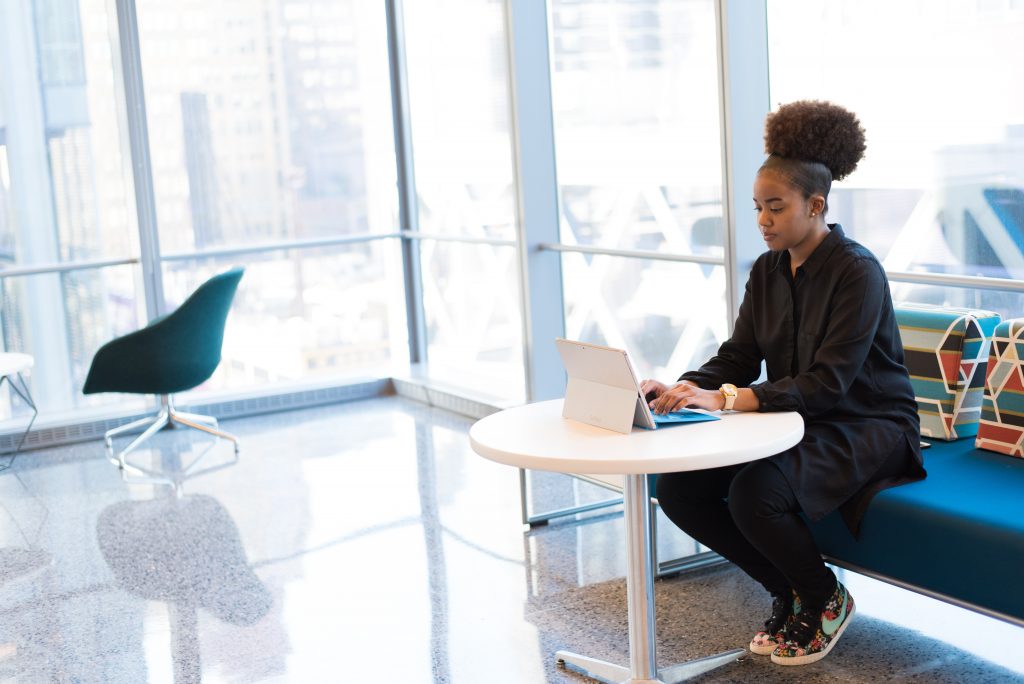 Productive office space design can be tricky. Start by focusing on ergonomics– it boils down to factors as everyday as the incline of a chair back and the height of the desk. Choosing ergonomic furniture for your employees and assessing the limitations when figuring out the design of the office– one that is movement-inclusive– is essential. Take reviews from your employees, if necessary, to know their needs and if they have further ideas to incorporate.
Aesthetics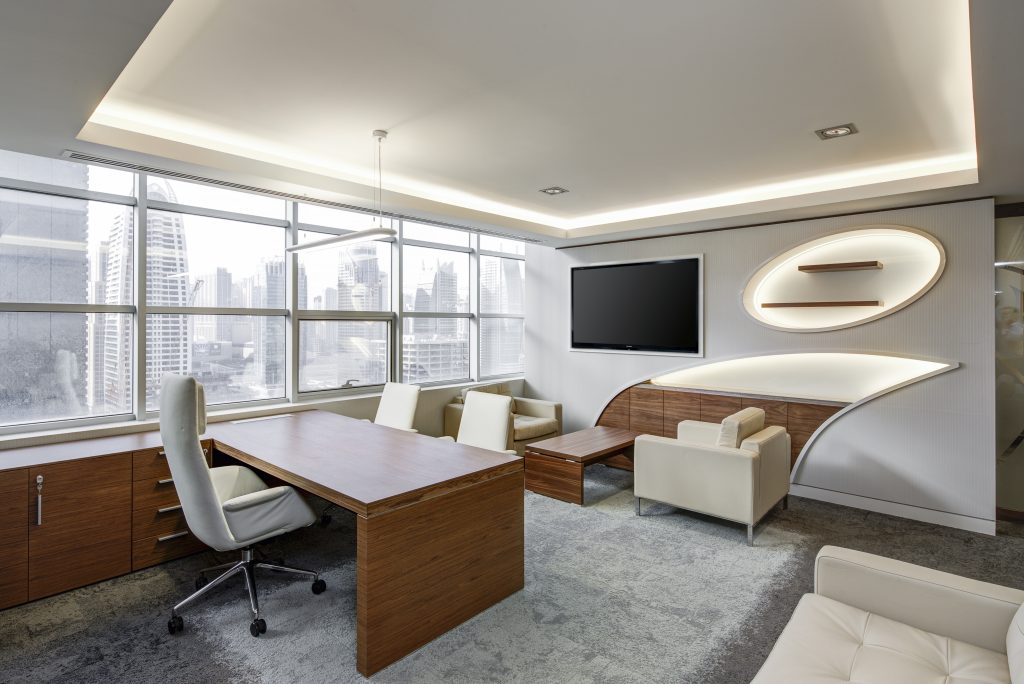 Considering the amount of time we spend within the four walls of an office, it is significant to plan the best office layout design to work in and find inspiration. For businesses looking to gain more clients, the first impression of your office matters. It should reflect what your brand stands for, act as a personal statement and be welcoming to both employees and clients alike. At the same time, any design or plan should be cost-effective, especially if it is a start-up. Start by working out a viable budget for the design and include various aspects of your business. Ensure comfort, lighting and strategically assigned rooms with accessories to inspire your workforce to create and develop ideas. Add brighter colours with quirky logos, cheerful slogans or if your brand vibe is minimalist, stick to natural elements to enhance your space such as indoor plants and glass windows for more lighting.
Budget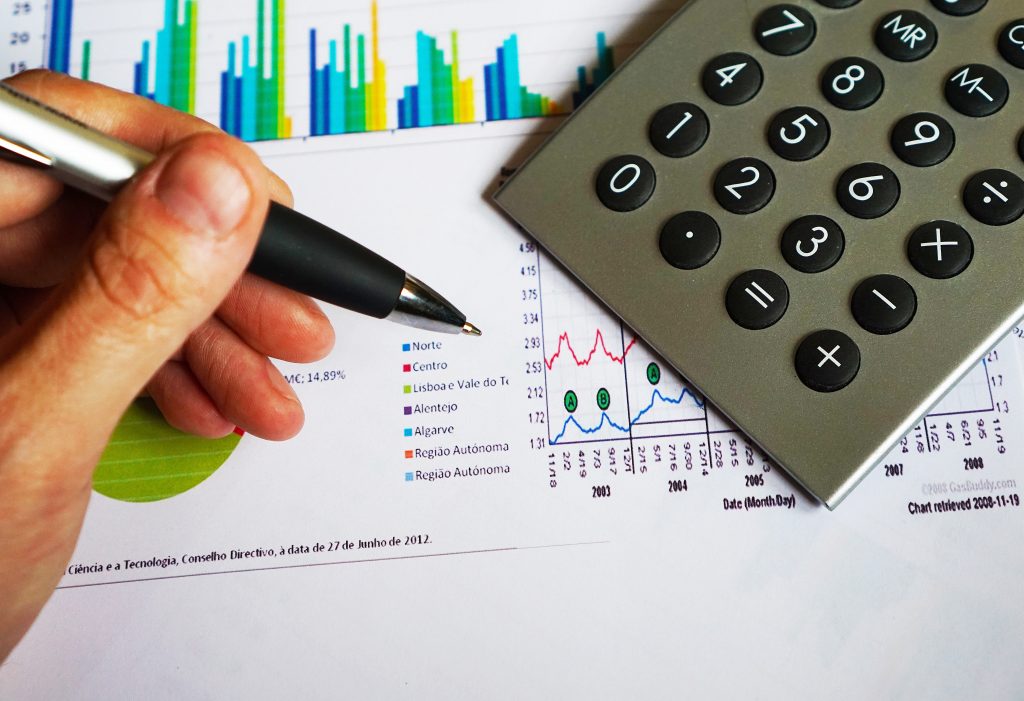 Office design ideas are either enhanced or cut down on by the budget of a start-up. To ensure you check all the right boxes without overshooting your budget, fix a budget, navigate accordingly and work around it. For new offices, start fresh but use existing components to your advantage. Tune in a system that allows you upgrades without incurring any extra expenses.
Office design is quite the balancing act between workplace design, company budget and employee satisfaction. The fine line is economically choosing a healthy environment to enhance and ensure an employee's growth and productivity. The ideal end result, while turning an office design vision into reality, is a conducive balance of appearance, locality and infrastructure along with the budget. Office worker productivity and design go hand-in-hand and must be kept in mind when choosing an office space or designing one from scratch. If budget is a limitation, consider moving into a coworking space to experience all these positive factors without feeling the pinch in your pocket. Not only does it support an interactive environment, it even offers office layouts designed for modern businesses and driven employees!