Digital natives are the latest to disrupt traditional working atmospheres in favour of making their own legacies and futures. Hot on the heels of new-age entrepreneurs are coworking spaces and coffee shops that offer what many consider the backbone of today's start-ups– super-fast Wi-Fi and excellent coffee.
However, despite the increasingly blurring lines between the two entities, there are distinct pros and cons of coffee shops and coworking spaces that could make or break your decision to choose a place as your business base.
Coffee Shop vs Coworking Spaces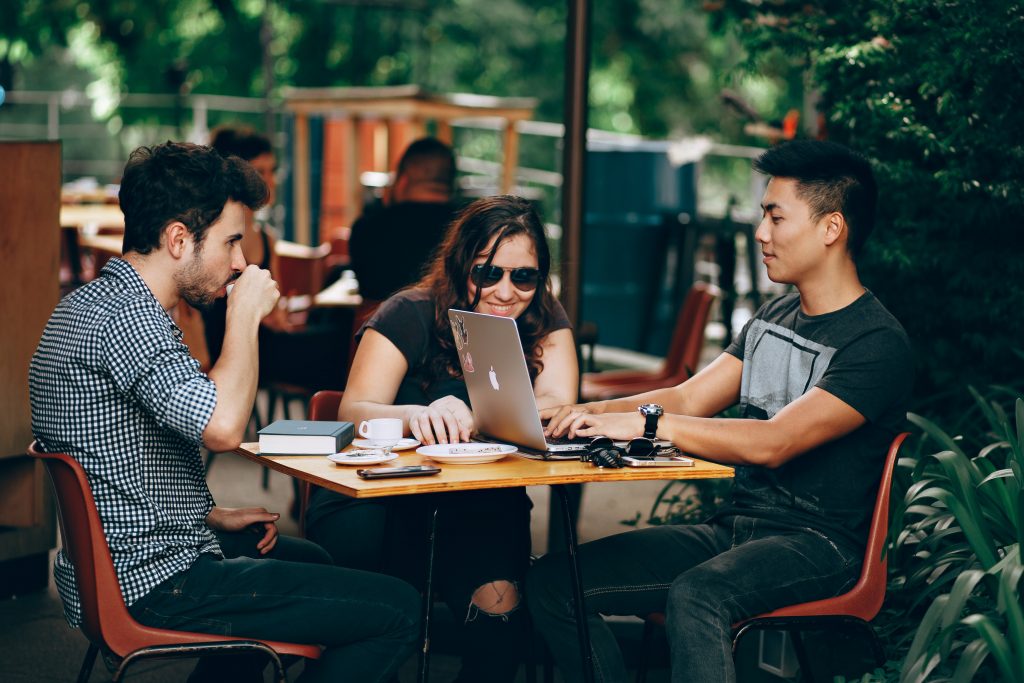 Coworking spaces are essentially a provision for individuals who want to build start-ups or for freelancers. There's something about the act of saying "I'm going to work" for a freelancer that motivates them to keep up with their schedule and get things done.
Coworking spaces provide a lot of facilities at considerable rates and the environment keeps you as motivated as ever.
The reason for the heightened hype for coworking spaces is because of the chic surroundings and top-notch facilities; from high-speed internet to dedicated conference rooms and brainstorming lounges, it only seems to get better
Just like coworking spaces, another aesthetically pleasing venue– known to many as a Workspace Café– is the coffee shop. Numerous remote workers and freelancers are seen flocking to cafes for their daily dose of coffee and deadlines. The appeal of coffee shops lies in their atmosphere– it's casual without being flippant and especially conducive for those who work better when there's ambient noise and smell. Coffee shops are also very accessible– there's one dotting every street corner!
If you're torn between signing up for a seat in a coworking space or sticking to your local coffee shop, here's a breakdown of the pros and cons:
Costs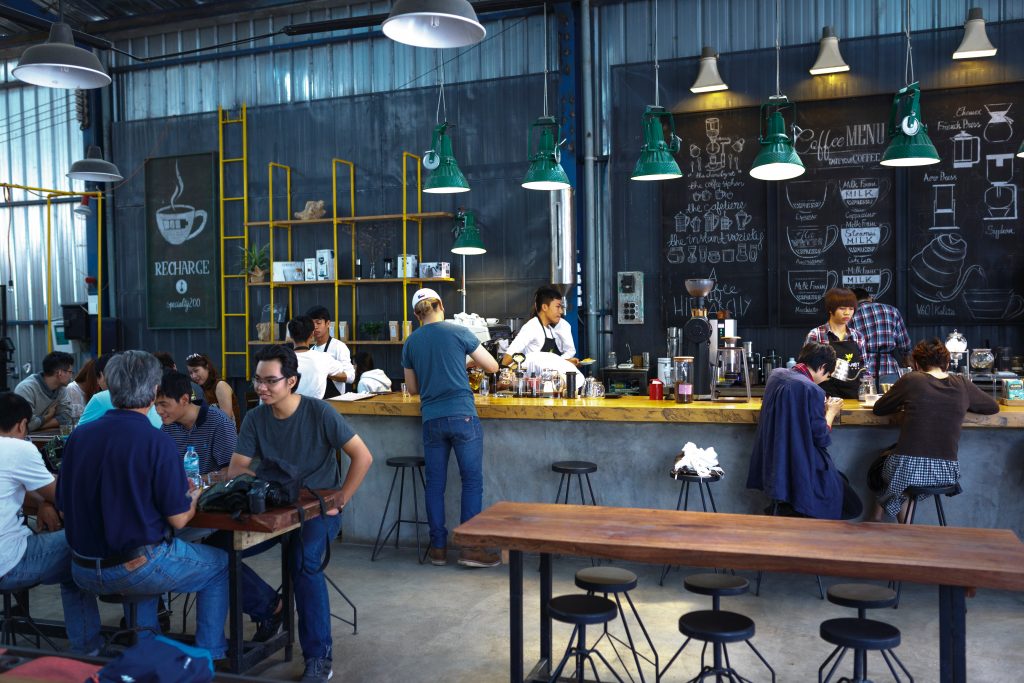 The cost of renting a spot in a coworking space could make some people balk, but there are long-term benefits that are well worth the upfront payment. Coworking spaces provide you with a conducive work atmosphere with the added advantage of 24-hour accessibility in many locations. There are several other perks in terms of amenities, such as access to printers, conference rooms, phone booths and networking opportunities.
Coffee shops seem like a cheaper option at first, but when the same cost-per-day is carried on over a long period of time, it builds up to prove quite wasteful. While you have the pleasure of your favourite cuppa every day, working at a coffee shop doesn't always guarantee a table of your choice. When you have to meet a client or conduct a video conference, the same chatty atmosphere you love may actually disrupt the audio.
Seating Availability
Coworking spaces are responsible for giving you an appropriate workspace according to your liking. Whether you're comfortable with hot-desking or need a dedicated desk or cabin, you'll definitely find the seat of your choice at a coworking space. Once you've copped a seat, you can work whenever you want, for however long you like. In a coworking space, you can also accommodate a larger number of people to work on their project, by signing them up as guests.
In coffee shops, you are most likely to experience your favourite spot being stolen from you because the staff is usually not obliged to reserve a table. There are also restrictions on time that force you into working only when they're open. It's also difficult to accommodate larger groups on a regular basis– which could be a stumbling block for start-ups planning to expand.
Amenities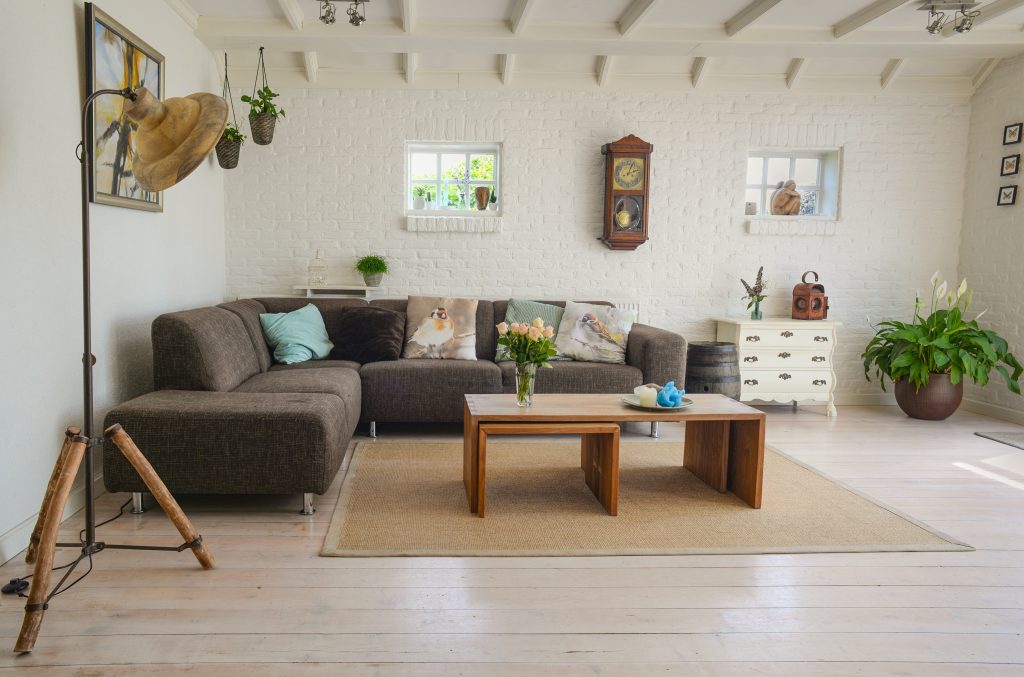 Coworking spaces provide a large number of amenities. Most offices have professionally-appointed meeting rooms to block off for important meetings with clients or investors. They also have snacks and beverages, including coffee and tea, throughout the day. A reliable infrastructure is the most appealing factor to new businesses– tech experts and troubleshooting teams make your experience at the office smooth.
Most coffee shops also come in clutch when it comes to free internet access, brewing fresh coffee and being accessible enough to be found with just a quick 'Cafes near me' search. However, cafes with Wi-Fi can lose their charm over time as there are plenty of people using the same connection for a myriad of purposes. On the same note, coffee shops aren't able to provide separate task areas dedicated to freelancers and remote workers as they also cater to the exclusive 'here for the coffee' clientele.
Acoustics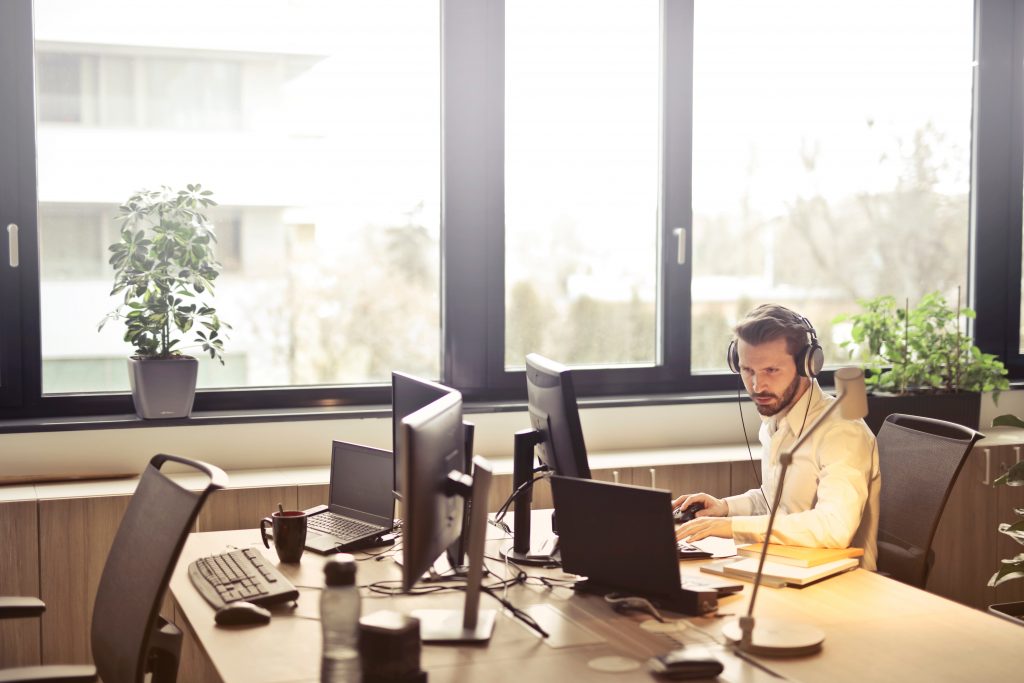 Coworking spaces are always buzzing, but not in the same way as other public spaces because those who are there are getting work done. Plenty of coworking spaces provide dedicated areas that are either sound-proofed or closed off to enable workers to take and make calls in peace. Their conference rooms are ideal for those looking to conduct sensitive discussions without being overheard.
Coffee shops, on the other hand, don't hold up well on that front. Distractions abound in the typical coffee shop– people talking, orders ringing in, phones buzzing and music blaring. You might even end up unintentio1nally eavesdropping on a conversation and the next table that will keep you off your work for quite a while. When choosing to work in a place where people sit and talk, the noisy atmosphere can be very disturbing on important phone calls and can create situations of miscommunication and frustration.
Networking
Coworking spaces are well-known for giving workers access to like-minded and diverse co-workers. They're also frequent hosts of networking events such as informal get-togethers, book signings, industry talks, even galas and mixers. By exchanging ideas and conducting informal chats with new people in these settings, you're more likely to broaden your perspective and get useful information that you could potentially input in your business plans. You may also get lucky and find potential business partners, investors and employees who could help in your business!
Socializing in coffee shops doesn't always involve the exchange of business knowledge. Most of the people one meets there are casual coffee-lovers who just come in to take a break from their day or grab a coffee and go. A conversation with them is most likely to be a very casual one. You're more likely to see coffee shop conversations as a good breather from a heavy workload than a chance to expand on business opportunities.
The verdict
In the end, making a choice between coffee shops and coworking spaces ultimately depends on your method of functioning and the number of tasks on your list. If you're planning to get creative or challenging tasks ticked off your to-do list in succession, you're better off working in a coworking space. To test the waters, you could get a day pass to a coworking space near you– you'll have access to many facilities that coworking coffee shops cannot offer, with the added benefit of a steady supply of coffee at no charge!