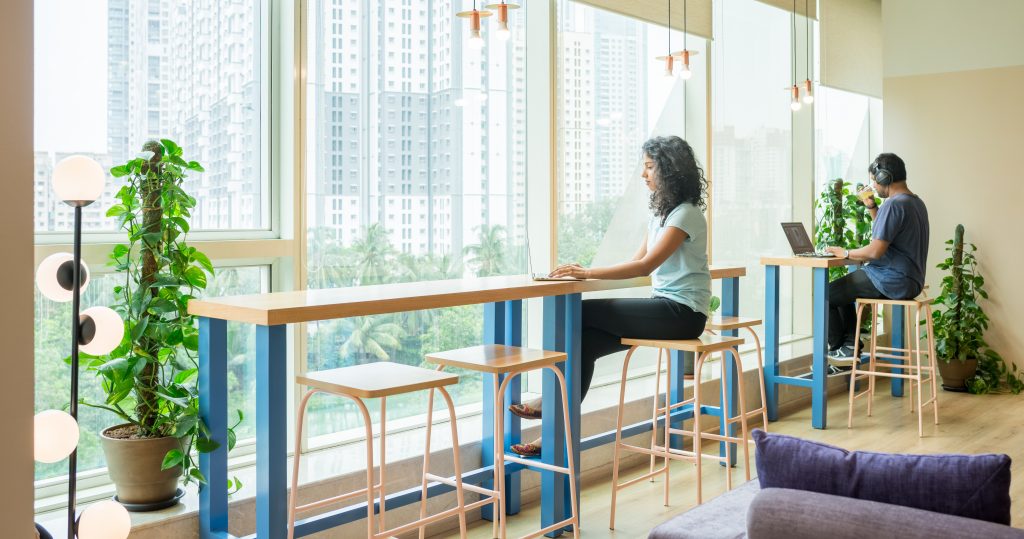 Real estate around the world continues to evolve. As that happens, a spectrum of flexible space options has taken shape, ranging from on-demand workspaces and coworking memberships to short-term, flexible spaces and traditional space consumed flexibly.
Over the past few months,  business continuity plans have transformed rapidly as organisations rethink their business strategies from the ground up. To aid this much-needed shift, workspace providers have also had to evolve to cater to the new work ecosystem – with cultural attitudes centering around work-life balance, flexibility, and employee wellbeing and safety.
Distributed office solutions have emerged as the need of the hour – allowing businesses the much needed relief to be agile despite limitations arising out of the current scenario.
Why distributed workspaces?
Organisations and businesses are seeking newer formats and arrangements to enable business continuity without compromising on their team's safety and overall productivity. 
With a distributed workspace solution, communication and company culture is simply being moved outside the confines of a single physical location; and with internet and mobile technology enabling individuals and institutions to contribute and continue working in a more distributed manner, businesses are able to continue to function normally. With mandates changing rapidly, here is why distributed workspace strategies will emerge victoriously and why you should consider it for your business:
Drives employee flexibility and productivity – More than 3/4th of employees feel that flexible working environments improve their productivity, allowing them to achieve efficient output, increased employee ownership & accountability. With distributed offices, employees have the flexibility of working from a de-centralized workspace closer to home, thereby reducing the hours spent on daily commute, enabling them to work out of a familiar work environment that they find comfortable, and all without compromising on safety.
Improves employee retention rates – Studies have shown that increasing work-life balance is becoming more and more important to the workforce. One study conducted reveals that "companies that support remote work have a 25 percent higher retention rate than companies that don't." Employees are seeking organizations that offer more flexibility from their jobs – the choice to work remotely, reduce time spent on commute (one of the key reasons for high employee attrition), etc. can play a key part in keeping employees happy.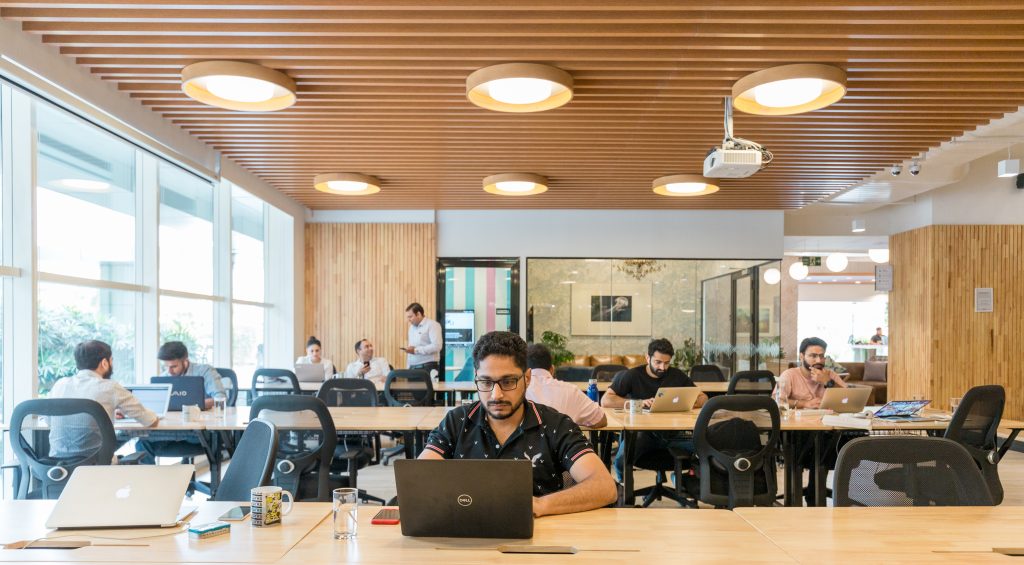 Widens the base of talent pool (go global) – One of the greatest benefits of having a distributed workforce is having the ability and flexibility of finding and employing the crème de la crème talent from across the globe. This allows businesses and organizations to not be limited to hiring local candidates, therefore not having to worry about local government rules or regulatory changes, or its impact on the distributed workforce.
Positively impacts employees' mental health – The current landscape has forced a large section of the workforce to work from home (WFH). While this may be the need of the hour, WFH practices may not be viable as a long-term solution. It's already starting to show a negative impact on people's mental health – the fatigue of working in isolation, lack of change in environment, lack of interaction with people, and the blurred lines of distinction between work, home, and what's in-between. Distributed workspaces solutions are giving employees the flexibility to work from nearby locations, thereby extending room for some sort of normalcy, while also ensuring employee safety in a regulated environment.
To assist organisations and businesses, CoWrks is offering a variety of custom distributed workspaces solutions that one can opt for their business:
| | | |
| --- | --- | --- |
| Rotational teams package | Customised-seating package | Distributed seating package |
| The option to allocate seats on a rotational basis to your teams to encourage safe distancing and to ensure efficient utilisation | Option to choose limited seating + meeting room access as per your requirements through effective seat utilization | Spread out your teams and empower them to be fully operational from any CoWrks centre across India |
Along with this, you get access to our vibrant workspaces equipped with enterprise-grade IT security, high-speed Wi-Fi, meeting room access with VC facility and the highest standards of sanitization and safety.
It's sometimes hard to see a change in the future of work since we've been following a centralized hierarchical office model for many years now. The only thing we can be certain of is change. Those that embrace it are usually the ones who reap the most rewards in the new economy.
Interested in finding out more? Write to us at communication@cowrks.com