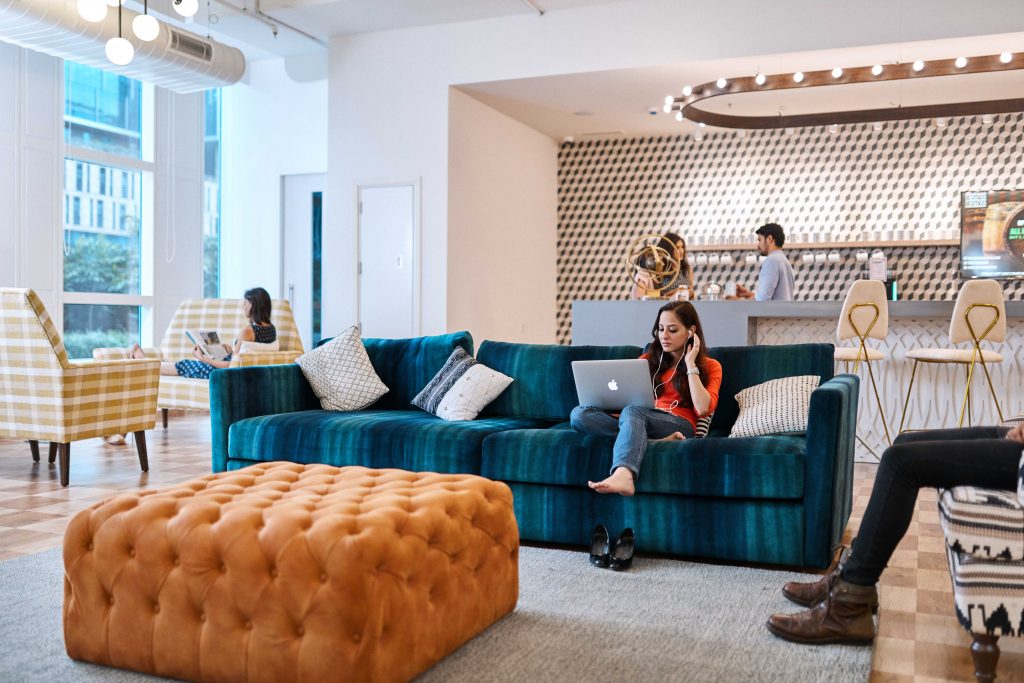 How Colour Theory and Interior Design Can Help Employees Level Up
Office spaces until recently have always been designed with one directive in mind: Function over form. Everything, from the furniture to the coffee machine was planned with the intent of increasing efficiency, productivity and to avoid loss of time.
But has any of this really helped? Is dragging yourself out of bed to a multi-story behemoth in the din of harsh fluorescent lighting really helping you to be the best employee that you can be?
The end goal for an employee used to be a nice little corner office with a big desk and a cushy leather chair. But the game has changed. The current generation isn't tied down to tiny offices and tiny ideals.
Spaces, like people, have evolved, and are in need of their own identity. A workplace has grown to be an extension of a company's ideology and culture. And while many workspaces have grown to be more progressive in terms of organizational culture, the importance that should be given to interior design and decoration is always more of an afterthought.
With today's ever-evolving industry and the fresh set of minds that are quickly becoming a part of today's workforce, there is a tangible shift from extracting productivity from employees towards inspiring productivity. All that while maintaining an employee's well-being and enhancing their experience in the workplace.
Tying in with the ideology that today's young workforce thrives on systematic chaos, the design of a workspace should ideally encourage both interaction and immersion. An open floor plan allows for employees to engage freely and for ideation and discussion to happen without any restriction. Ample space, furniture, and an enclosure-free workspace make for a thriving community that loves to interact!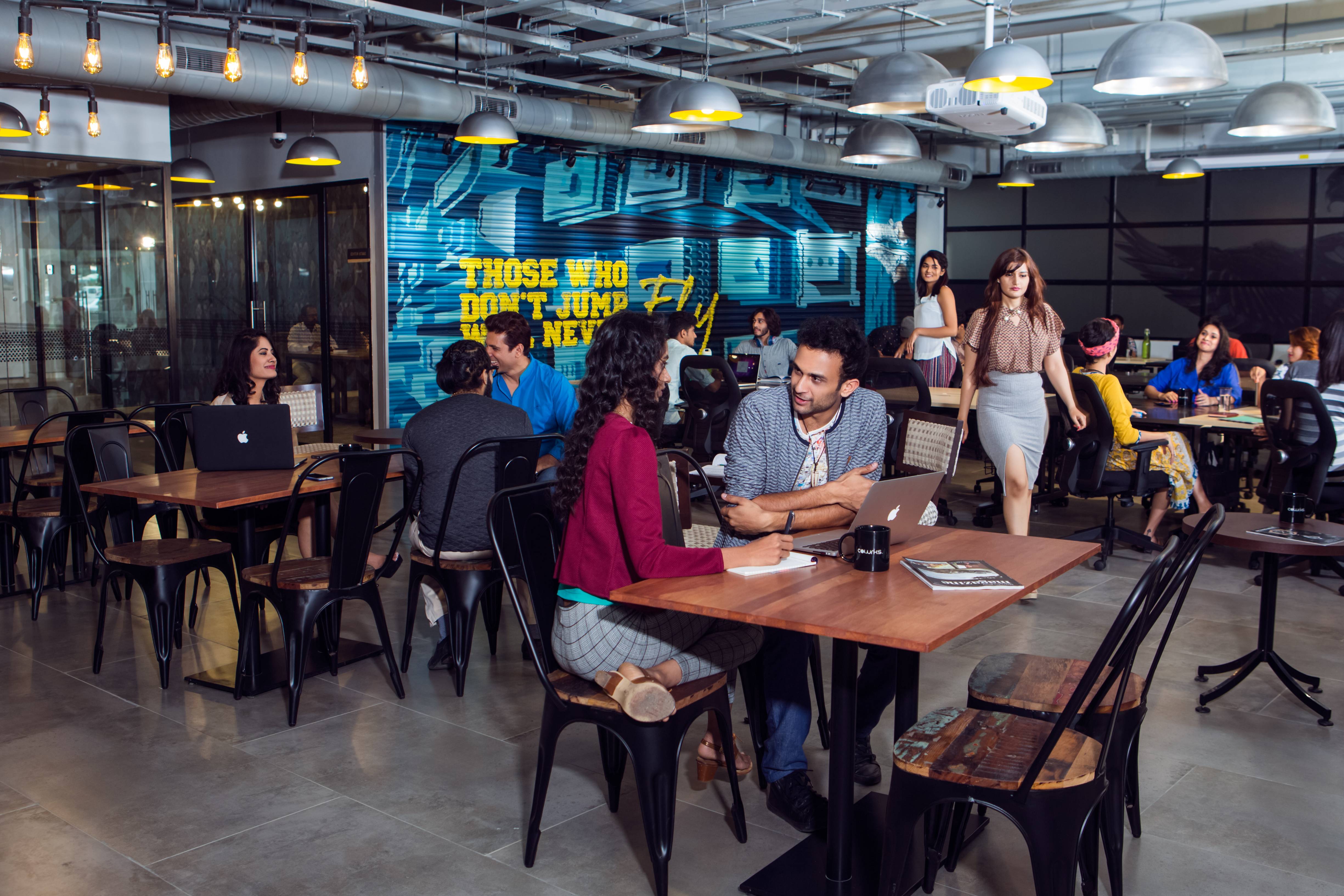 However, one must also understand the need for privacy in certain situations, and a workplace must facilitate that. A mix of both public and private spaces ensures that your employees can strike a balance when working. We all love social interactions, but nobody likes discussing confidential information in an open space. In this day and age, even coffee mugs have ears.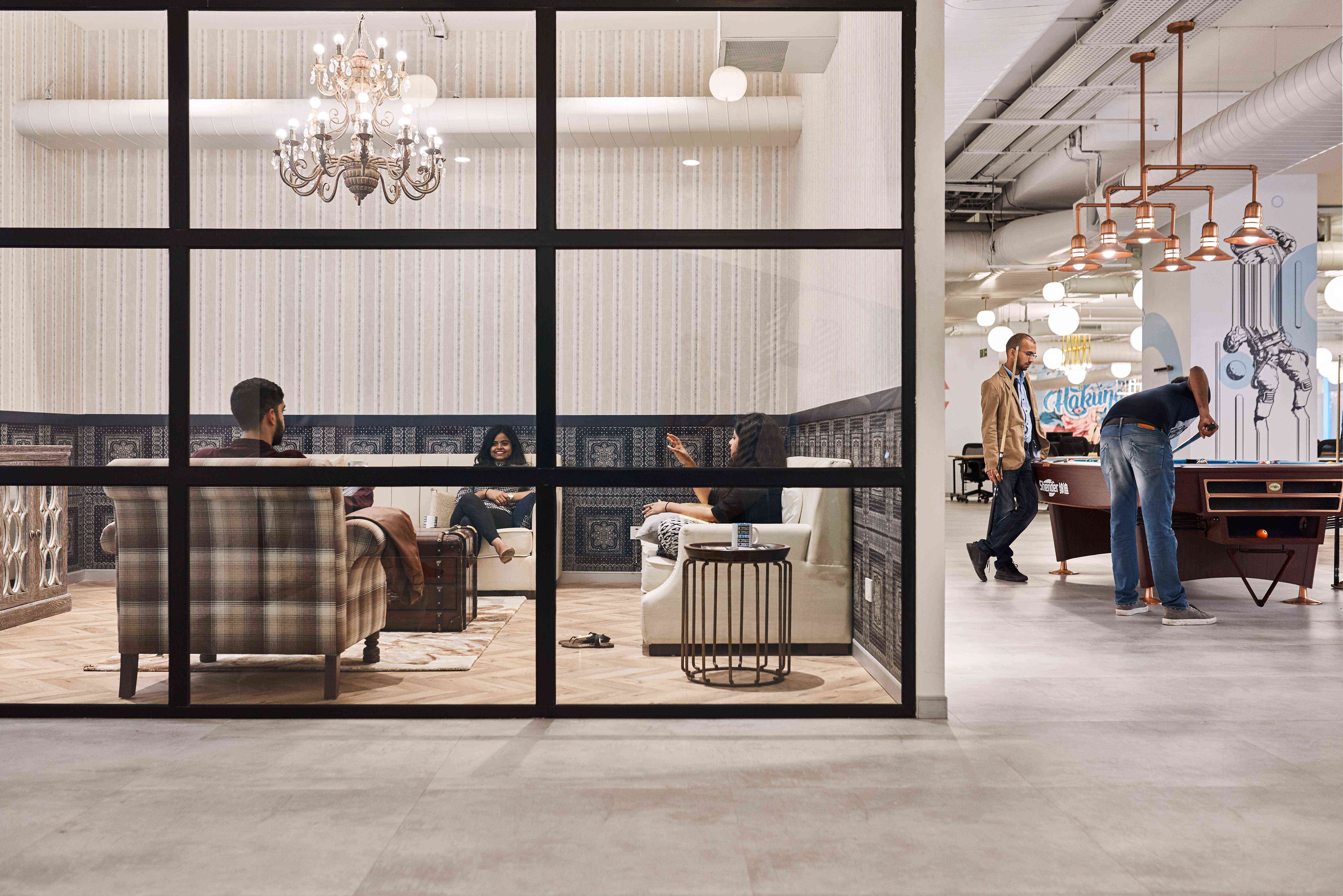 Apart from the layout, interior design plays a vital part in an employee's performance. Lighting is one facet of this. Well-illuminated workspaces that also bring together elements of nature helps speed along the creative process and instills a sense of activeness in the workplace.
An increase with employee productivity and vitality has been observed with the implementation of natural lighting in the workspace, and in addition to being cost-efficient and eco-friendly, the installation of skylights and windows allow for a brilliant view of landscapes while adding to the design aesthetic.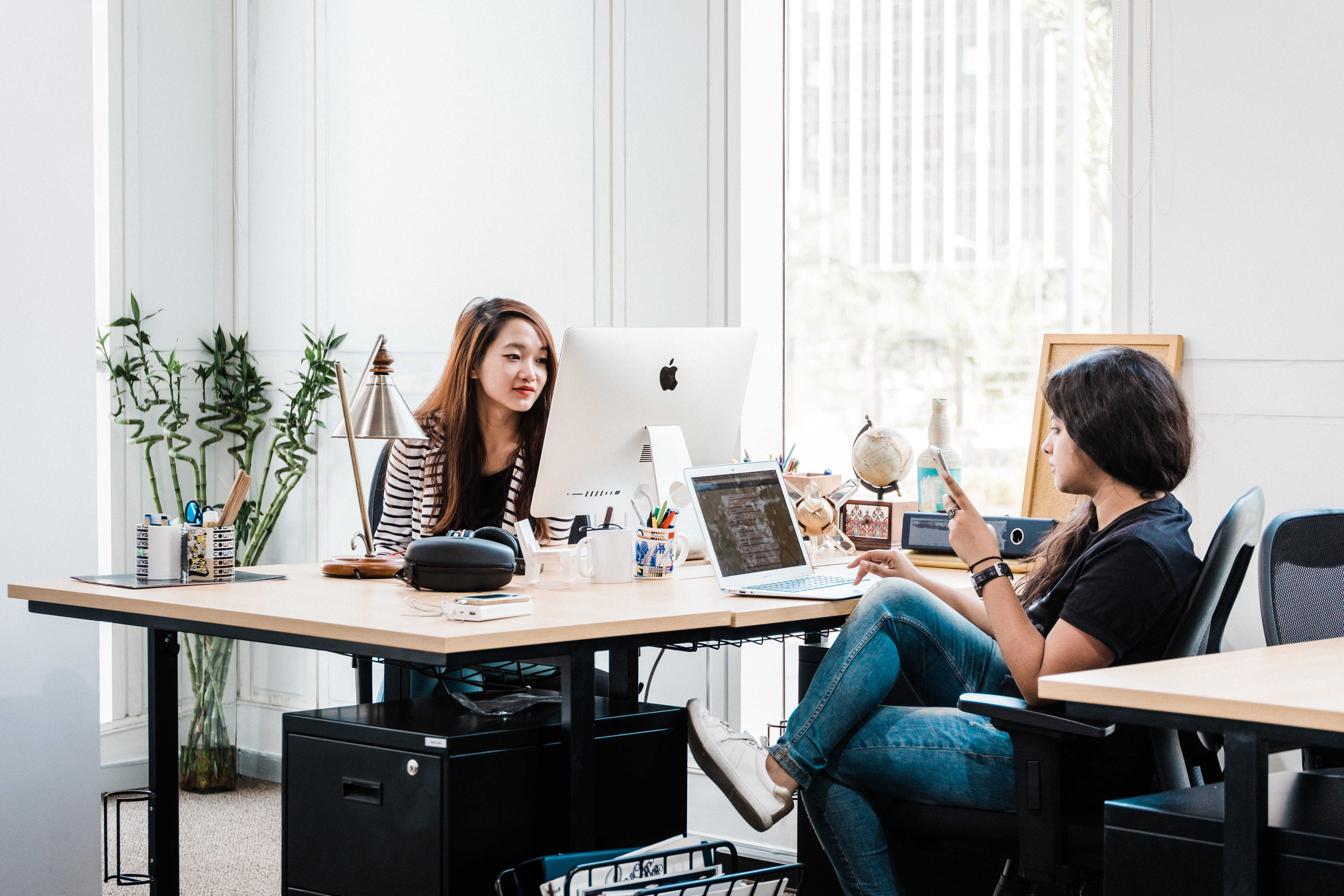 Speaking of design aesthetic, the furniture in a workspace also contributes to an employee's emotional well-being and their interaction with fellow employees. And with millennials driving much of today's industry, colorful and minimalistic furniture helps enhance the identity of a space, ergonomics, and comfort aside.
Another aspect of how workspaces can drive an employee to be more creative and productivity is color. Colour theory is an interesting take on how a person can use colors to influence an employee's productivity.
You know how people tell you to add some color to your life? Well, why not try it out at work too?
Dulux have understood the importance of Colour Theory, and have used their own paints to spruce up the aesthetic of their workspace with the goal of enhancing employee satisfaction and well-being.  Sonica Bucksteg, Dulux's resident color expert, claims that "Businesses should always consider the use of color to promote a positive image, as well to establish an environment where people will prosper".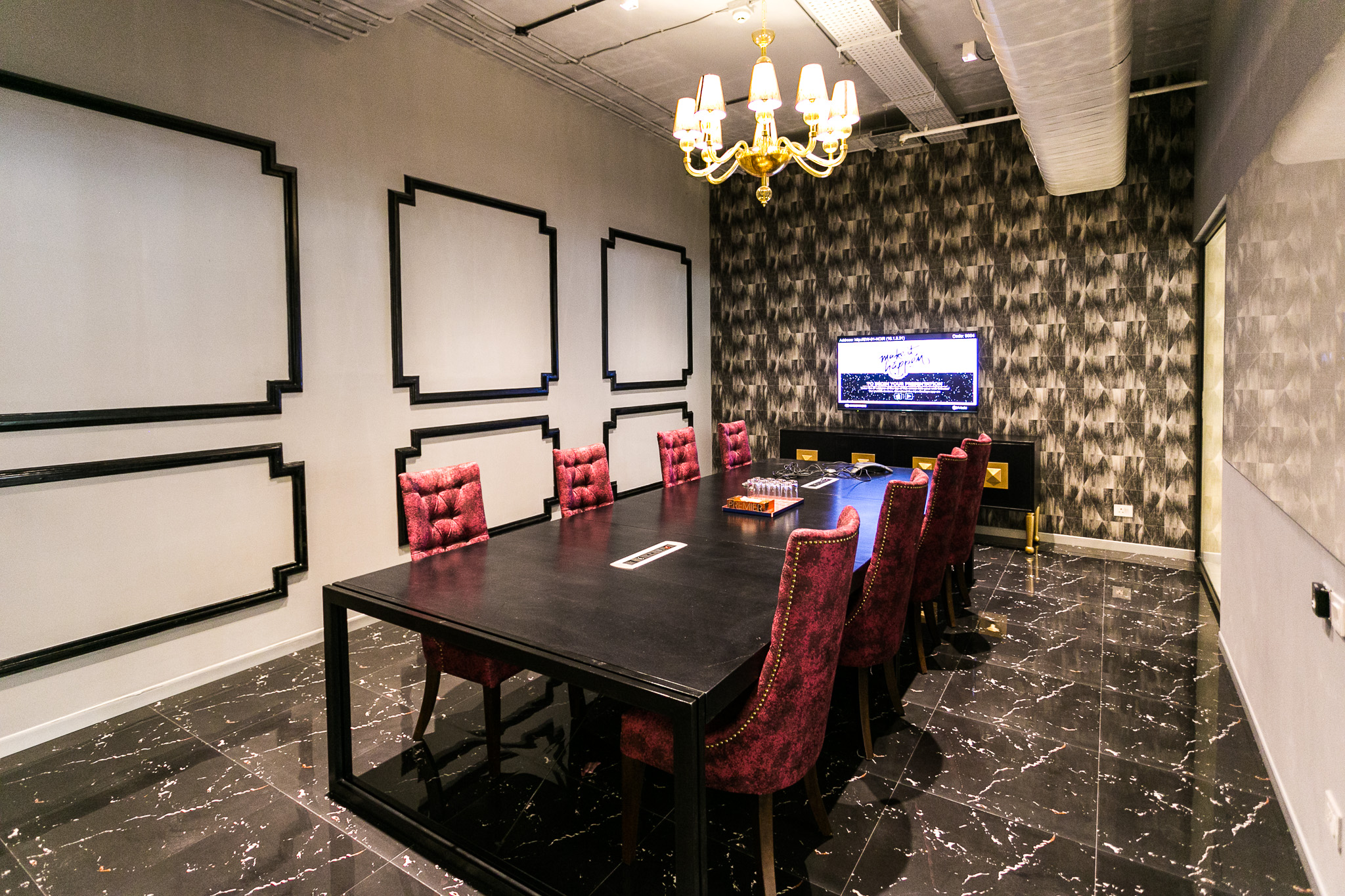 Take the color red for instance. Sultry red dresses, wine, and blood. All of these lead us to associate red with passion, danger, and excitement. Subtle dashes of red at the workplace can stimulate employees to be more vibrant, and as a call-to-action when placed around a certain area.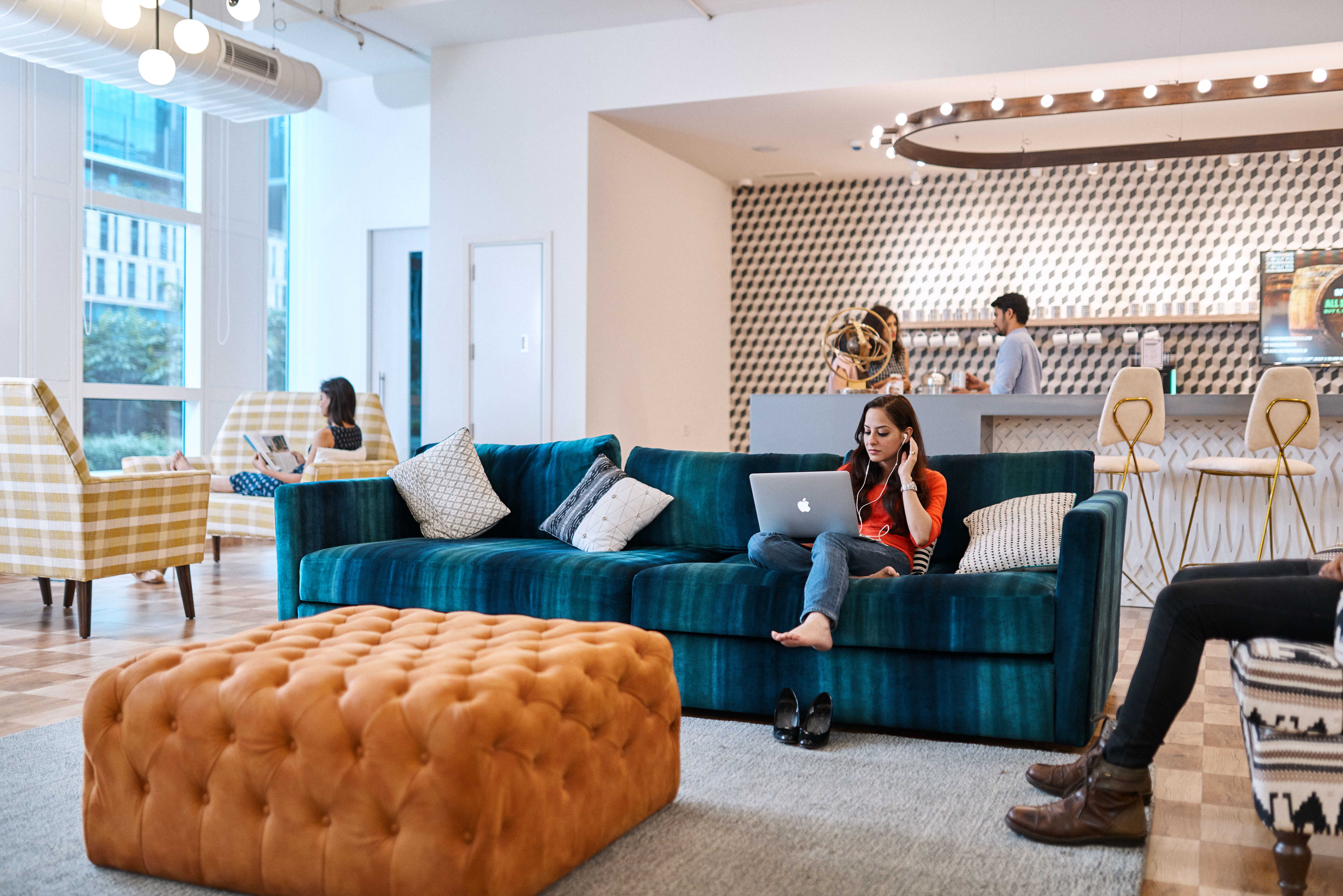 Many colors have different qualities attributed to them in a workspace. Blue and green imbue a feeling of calmness and relaxation, which helps balance out stress and fatigue. Stressed out techies and burnt-out sales executives, take note.
Yellow, on the other hand, inspires creativity. Which is perfect for ideation and conceptualization, making it an ideal color choice for marketers, visual artists, graphic designers and anybody working in a creative capacity.
Blending colors while giving serious thought to the interior design of a workspace helps to bring vibrancy and personality to what would otherwise be a dull collection of four walls. While we're not saying that this might solely be responsible for your employees upping their ass-kicking quotient, many studies show that there is an undeniable connection between employee satisfaction and productivity and the environment they work in.
So why not bring a little color and flair to your workspace? You never know, it might just be the level up your employees need.