As the world slowly awakens and resumes its natural course, many companies have urged their employees to return to the office and one's who have burnt out from working from home have found their way back.
Commuting has always played a major role in an employee's wellbeing, quality of work and job satisfaction. Working professionals have moved on from job positions and employment opportunities because of reasons relating to transit to work. At this time, the question on everyone's mind is how we can make the travel experience safer and more accessible. Collective effort must be made by employers allowing their teams to work flexible work hours and distributed office options should be provided to employees who choose to travel to work.
SUSTAINABLE TRAVEL TO BE THE WAY FORWARD
The post pandemic scenario has opened multiple avenues for the governing body and company administration to come up with sustainable avenues for ridership. Carpooling or car sharing was a popular choice of commute prior to the lockdown and now has found its way back to being the preferred mode of travel. App based aggregator like Quick ride and Bla Bla car has stepped up and increased their sanitisation and hygiene protocol after seeing a huge demand for safe vehicles in the market. To incentivise employees to carpool, companies are offering either monetary compensation packages or hiring vehicles for employees to use.
Driving a car does not always have a positive impact on the body. From chronic illness to numbing body pain doctors have related multiple causes of illness to driving a car for longer durations. With the decrease in motor density on the roads people are now choosing to walk to work. Given most companies have decentralised their workspace or moved towards a satellite office arrangement and are offering flexible work timings walking to work is a healthier and sustainable option.
Biking or cycling is also an active mode of transportation that is being quickly adopted by the public. If one cannot afford to buy a bike option such as Yulu bikes and Bounce are a perfect solution!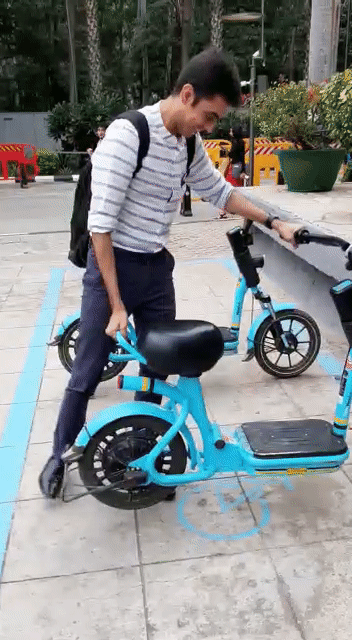 CLEANER AND SAFER PUBLIC TRANSIT
A recent survey that was conducted by JLL found that 29% of the participants were frequent users of public transport prior to this unprecedented time. While it is considered a risk, companies and policy makers must understand that the majority of the population still depends on public transport to travel.
With efficient sanitisation of buses, metro's and other modes of public transport, vehicles are much cleaner than before which points in the right direction towards a return to offices. Going digital with payments and capping the seating capacity in the vehicles are other changes that are being made to accommodate a safe return.
In the long run, for people to return to work safely, the right combination of employer-led policies, public sector policies and infrastructure investments are required to lead to better and more enjoyable commutes, which would, in turn, encourage more people to use public transport.
At CoWrks, we have carefully picked ride and rental brand partners and mindfully curated packages to assist organisations and businesses commute to work safe and hassle-free: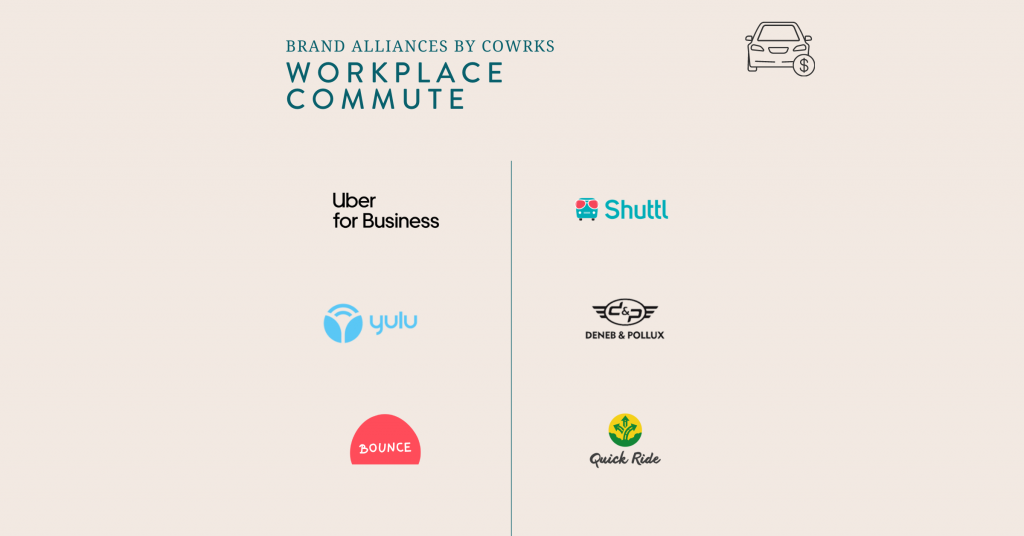 Post-COVID commuting has been painted a dark and murky picture. For some commuting to work has taken a back seat, but for others who thrive on working in a large community will definitely take the step forward.
As humans, it is in our DNA to adapt to the situation at hand. We innovate and come up with multiple ways to tackle a problem and to find suitable solutions. Though travelling to work is still feared by many, we see many deciding to brave the storm and it is sure to have a positive ripple effect on many in the months to come.
Have more interesting ways to leverage travel to the office? Write to us at communication@cowrks.com