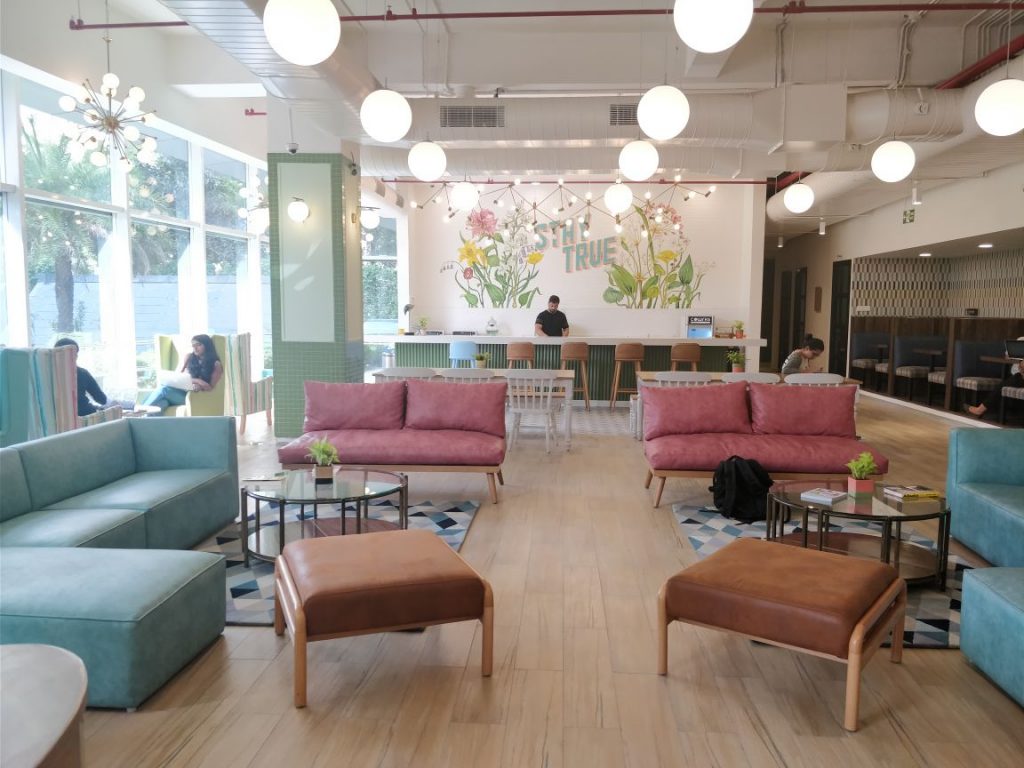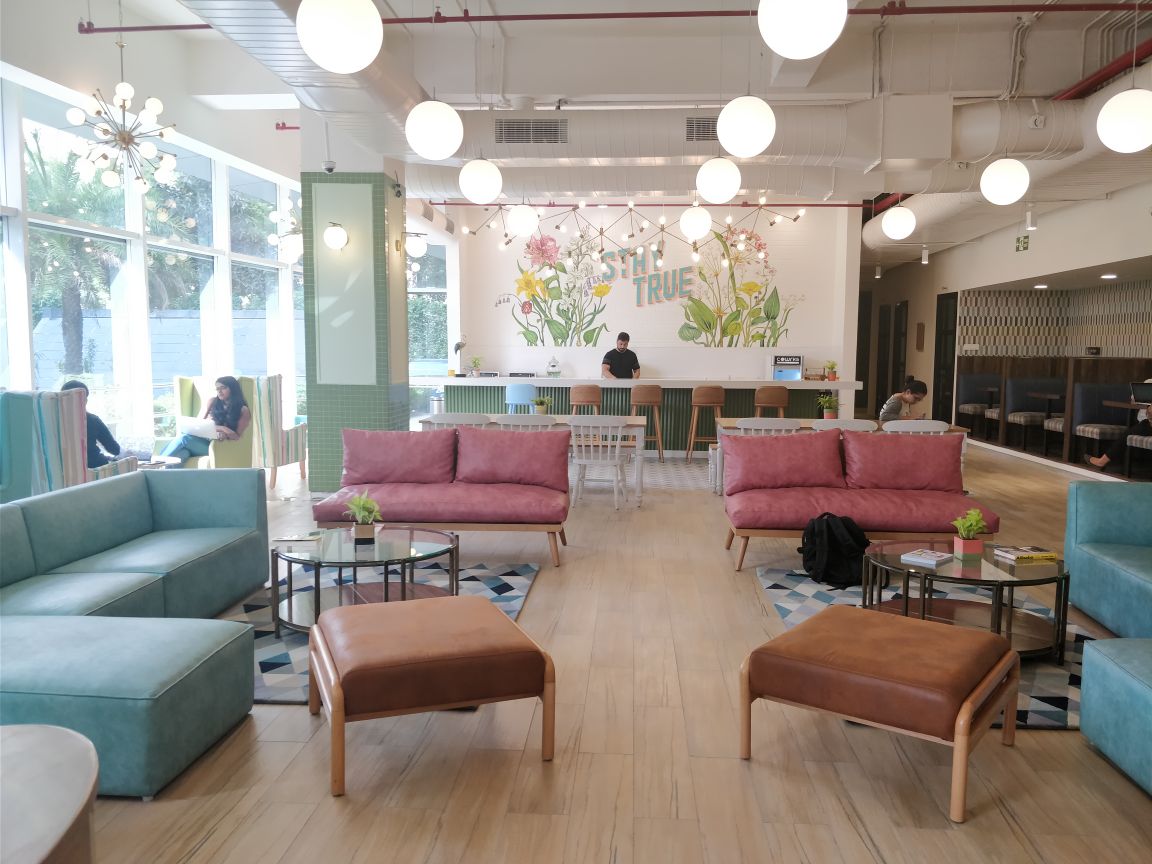 We've unveiled two brand new centers in Gurgaon!
Today, CoWrks cut the ribbon on its first centers in Gurgaon, the tech and financial hub of the country. After unveiling our workspace in Mumbai two weeks ago, we've established its presence in 4 cities across India, with a total of 9 fully-functional, inspirational offices.
Our beautiful spaces come with our distinctive global features and amenities – sprawling event space, an array of meeting rooms, comfortable lounge areas, fully-stocked fuel bars, open patios for a breath of fresh air and telephone booths, for a quick phone call or a burst of quiet productivity. With 24×7 access, members can enjoy lightning fast Wifi and unlimited gourmet coffee, around-the-clock.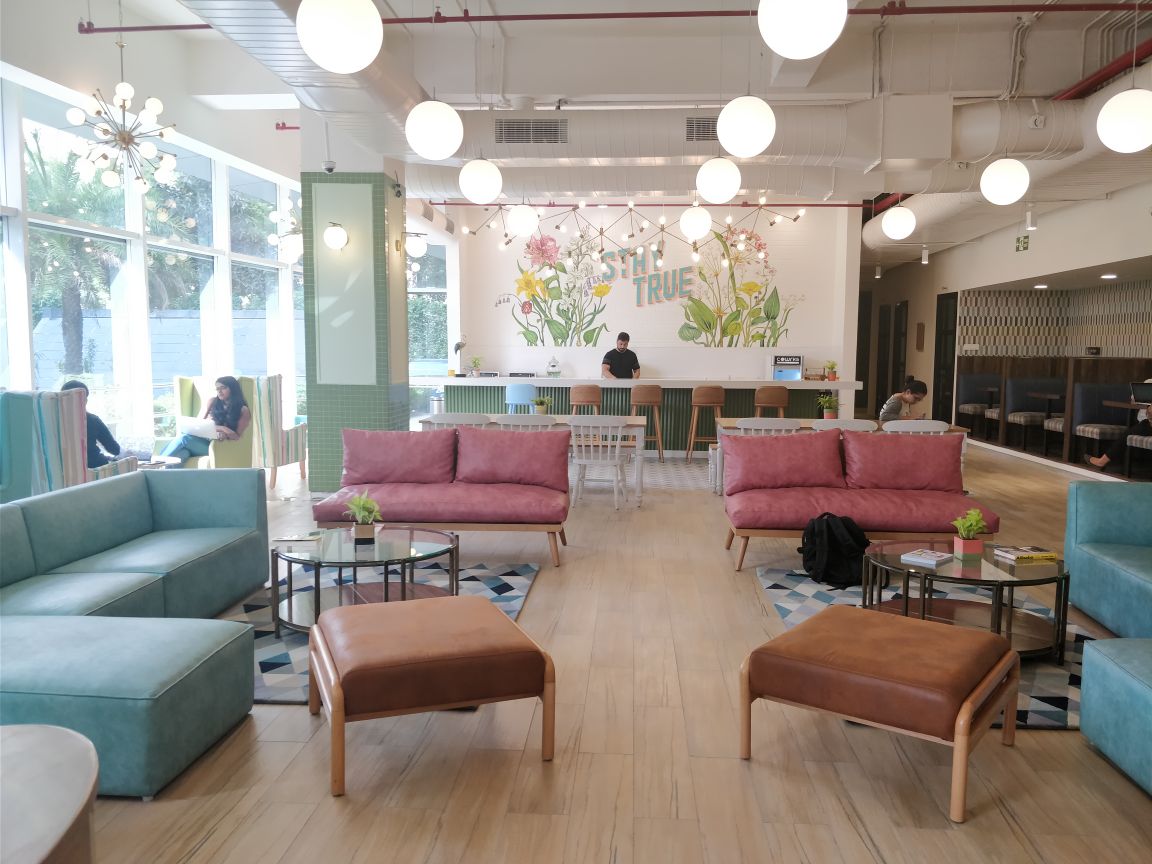 Our design team, in particular, has worked tirelessly to bring our vision for these centers to life.
The bright color palette reflects the vibrant city that is Gurgaon, and its rich community – a mix of personalities, skills, and dreams. In a nod to the city's appreciation of luxury, we've also added elements of world-class appeal with our wallpaper, textures, and furniture. We're breaking away from the limits of conventional cubicles and all over our space, you'll see our love for openness.
"We took a minimalistic approach with both our Gurgaon centers while retaining one bold element," says Nivedita Dalvi, Design Manager. "We've infused a touch of comfort and privacy so that the space feels like an extension of home, but we've intentionally balanced that out with interactive areas for networking."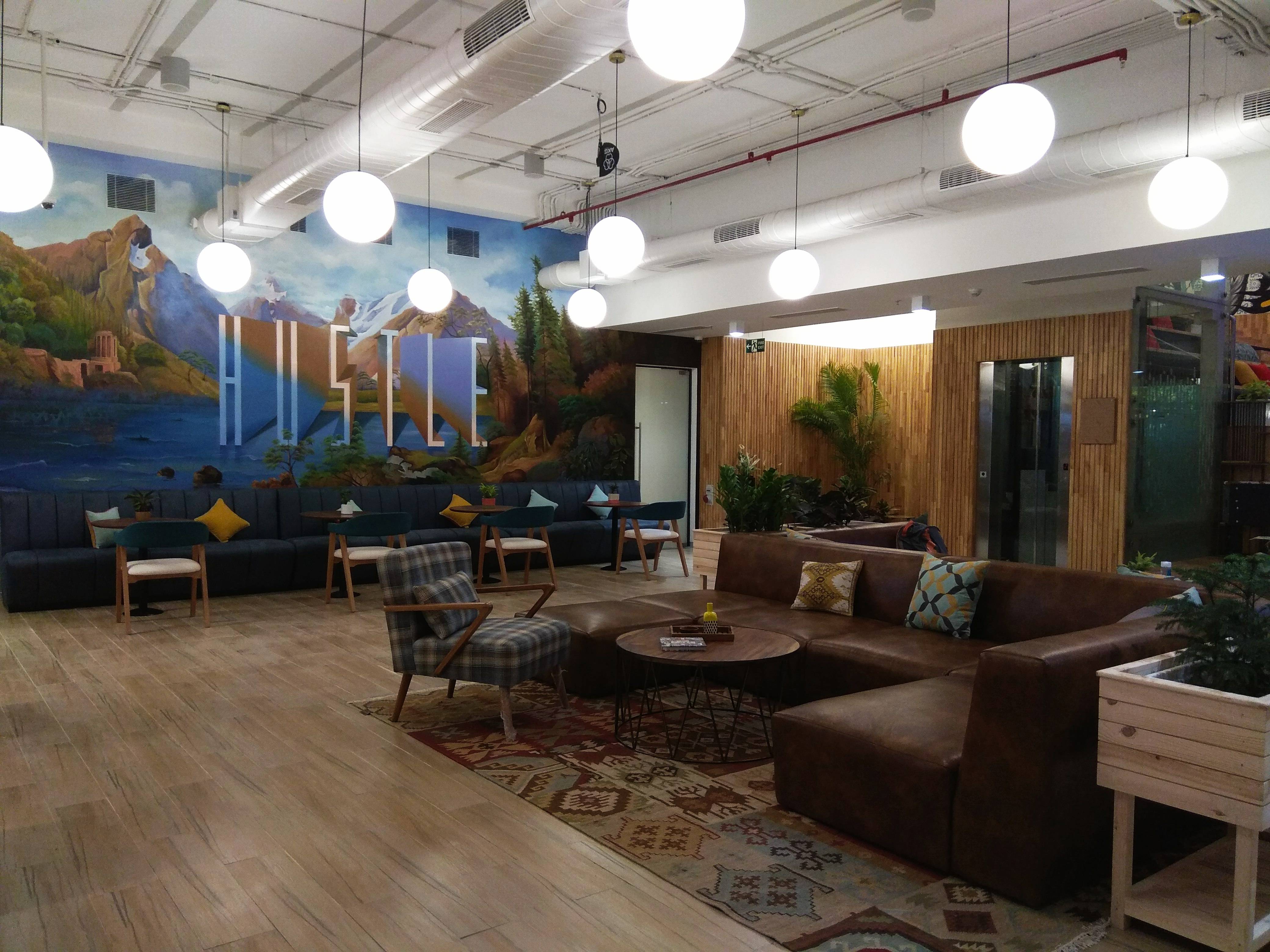 "Thoughtful design encourages utilization. For instance, we've incorporated inspirational messaging that reflects our brand values into the elements of interior design. This invites users to pause for inspiration. They know that the space has been purposefully created and is not simply a thoroughfare."
We want to celebrate the revolution in work culture. The artwork on one wall proudly declares an Urdu phrase 'Inquilab Zindabad', which translates to 'Long live the revolution', coined by poet and India freedom fighter, Maulana Hasrat Mohani.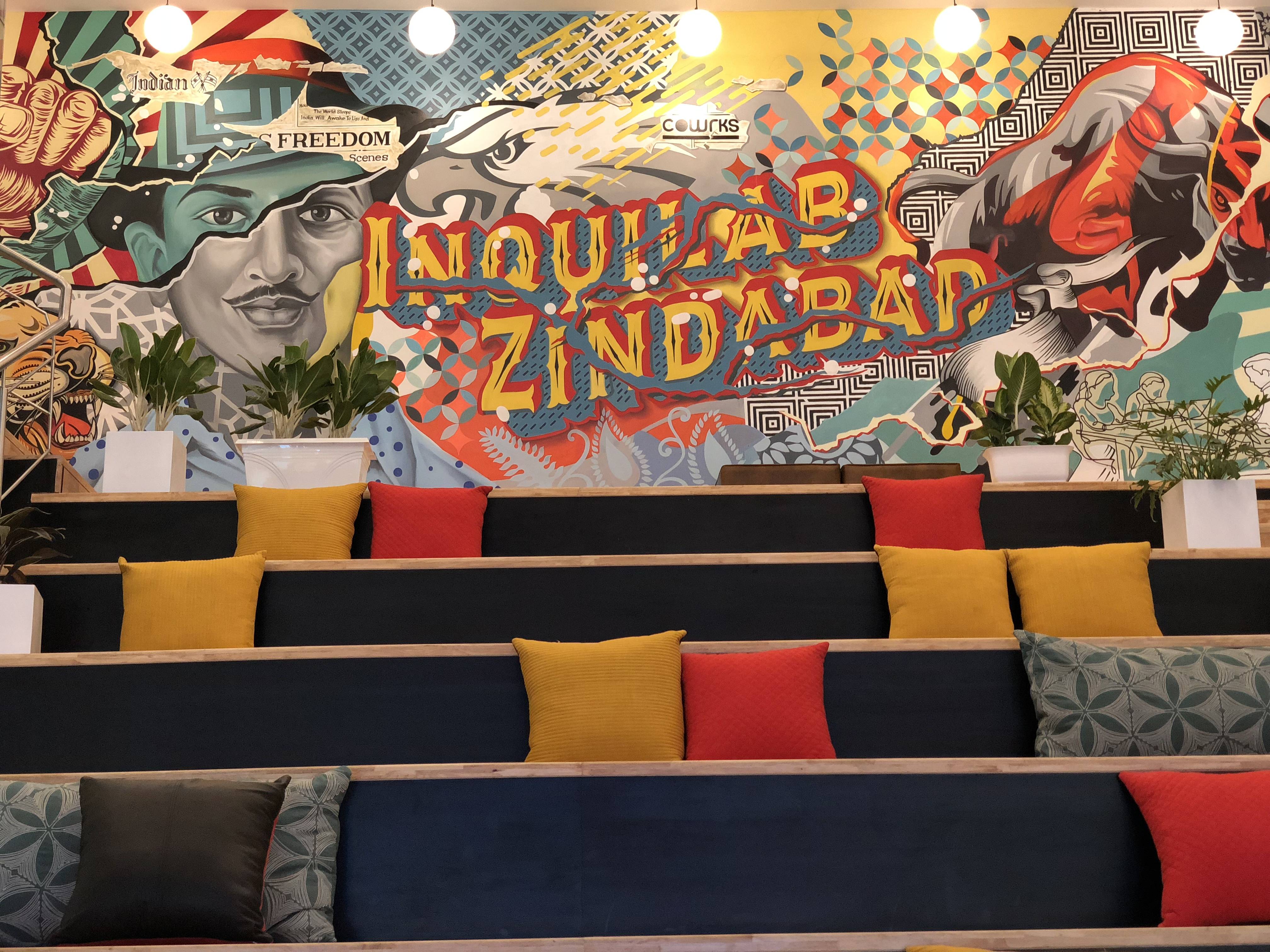 Our arrival in Gurgaon has been hugely anticipated – with members moving in long before the spaces were fully set up.
Smriti Anand, our Community Manager in Gurgaon is overwhelmed by the wonderfully warm reception that we've received. "The excitement in the air is palpable. Members who have already made CoWrks their home can be seen enjoying coffee, a game of foosball or working at the lounge until late in the evening. They've truly embraced the space and that's a joy to witness. We're looking forward to growing in leaps and bounds."
Launching in a new city is always an exhilarating experience. Today, all the planning, preparation and sleepless nights culminate in joyfully celebrating the community that we are building together.
For more information on our Gurgaon workspaces, click here.