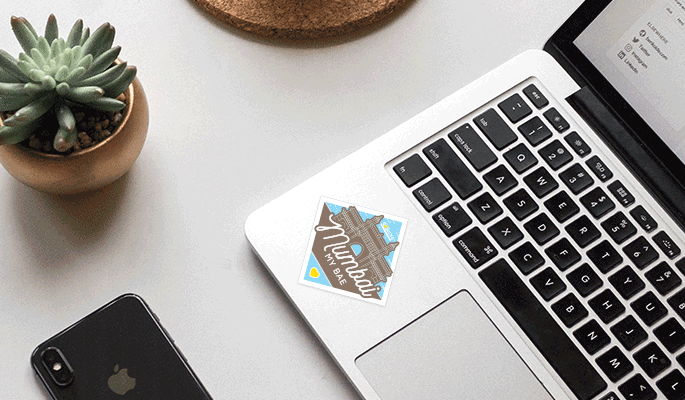 Jab CoWrks Met Mumbai
It has all the ingredients of a love story. Two beating hearts, dancing to the same tune, holding the same passionate fire, but alas, separated by distance. Until destiny worked its magic. After a (long) period of waiting, the two were finally united and, in typical romantic fashion, will go on to live happily ever after.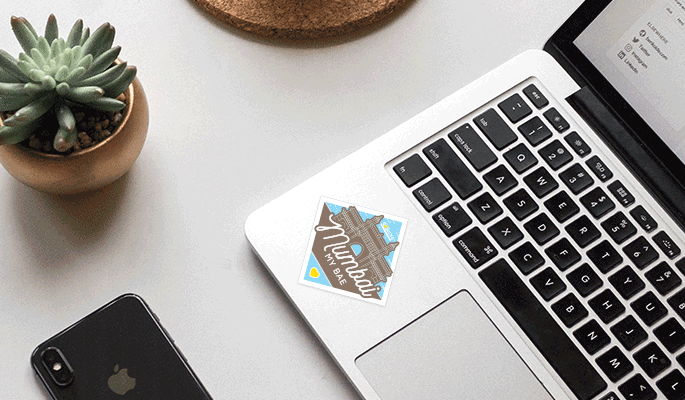 After pioneering a workspace revolution and creating a strong community in Bangalore and Chennai, CoWrks is now in Mumbai!
Ah, the city of kaali peeli taxis, cutting chai, vada pav and the glorious Marine Drive! Mumbai is the heart and soul of India and the vibe and persona of the city are perfectly reflected in the CoWrks spaces. In the city where dreams come true, CoWrks can help you take your business to the next level.
To celebrate this landmark moment, we're sharing five amazing things that CoWrks and Mumbai have in common.
Energy
Mumbai, the city of dreams, has a unique spirit. As the financial hub of the country, it is home to business giants. But is also well-known as the entertainment capital, making it a thriving city of inspired, creative folk. With a mix of hustlers and dreamers, the character of Mumbai is an intoxicating blend of intellectual and inspirational. That's a pretty accurate way to describe a CoWrker. CoWrks was created so that diverse personalities could unite to create their best work while gaining a reputation for their infectious collective energy. Mumbai takes a little dream and catapults it into a larger than life vision. CoWrks is built for the visionaries and the thinkers, giving them the space to realise their dreams and accelerating their potential and their vision. CoWrks is bustling with activity and energy, much like the quick paced life of Mumbai – both preparing you to confidently take on anything that life throws at you.
Diversity
Mumbaikars are our kinda people. A melange of diverse cultures, ethnicities, professions, and interests, they fuse together to create a tribe of their own. Which is precisely what happens at CoWrks. And the diversity isn't just restricted to the people. Another characteristic of the city is the distinct flavours of the food in Mumbai. There are myriad options, ranging from street food such as pav bhaji, vada pav and bhel puri to fine dining delicacies. Our community is formed of freelancers, startup founders, employees of large corporations, independent artists and so much more. Together, we form a strong community that co-exists in harmony and works collaboratively.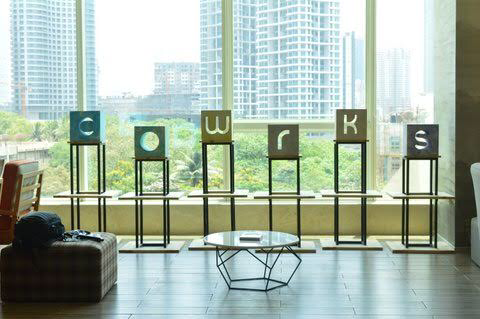 Inspiration
Mumbai is the perfect marriage of modern and traditional. Old Bombay (or South Bombay) has an old world charm, with Gothic and contemporary styles. Littered with colonial-era buildings, the city is an architectural treat. The city also boasts of historically significant landmarks such as the Elephanta Caves and The Gateway of India. But the city also has a modern, bohemian side. The coastline is marked with towering skyscrapers. Take a stroll down Chapel Road in Bandra, and feast your eyes on the beautiful street art and graffiti.
From breathtaking views of the skyline, the ocean and gorgeous sunsets, the waterfront and the promenades in Mumbai are some of the many incredible spots to take in the sights. At CoWrks, you'll find inspiration everywhere. Our spaces are designed to inspire – with plenty of natural light and greenery to help you feel like you're getting the best that nature has to offer. Our artwork, wallpapers, light fixtures, and furniture are all created to ensure that no matter where you look, you witness beauty. Our spaces are infused with vintage steampunk influences as well as sleek, modern aesthetics.
Warmth
Mumbai is known for its giant heart. With the warm temperament of its people, you'll instantly feel like you belong. That's what distinguishes us at CoWrks. We take every opportunity to delight and excite our members, and from the second they walk through our doors, they are welcomed with open arms into an accepting, thriving community. With frequent events that allow networking opportunities, a fuel bar loaded with gourmet coffee that encourages conversations and a social networking app that helps with celebrating each other's' achievements, posting hiring requirements or offering great advice, the CoWrks community is built on the foundation of generosity and warmth.
Work hard, party hard!
Mumbai is known to be a city of passionate, hard workers.  But they sure know how to recharge by kicking back and partying. Mumbai is India's answer to New York – this city never sleeps. With plenty of nightclubs, restaurants, bars and street food vendors, Mumbai has a vibrant nightlife so you can drink, dine and dance your way into the wee hours of the morning. CoWrks understands the importance of fun every single day and therefore creates opportunities to have fun. We weave healthy measures of play into our work days. We organise book fairs, spa days, yoga and Zumba workouts, karaoke nights, football and foosball tournaments and much more so that our community is constantly engaged and enjoying a wholesome, balanced life.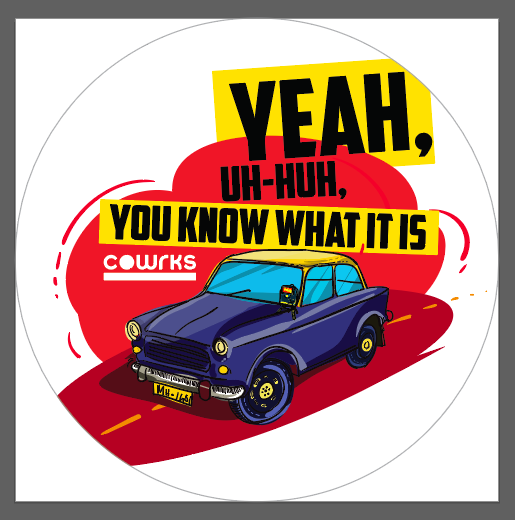 In a bustling city of activity, CoWrks helps you find your space. We're so in love with Mumbai and we can't wait to begin this incredible adventure in the city of infinite possibilities.
We've launched a brand new center in Worli! Come take a personalized tour and discover an inspirational office space like no other!